Get real-time overview of projects progress, spot delays on production line, receive deadline alerts, react to incidents reported by employees.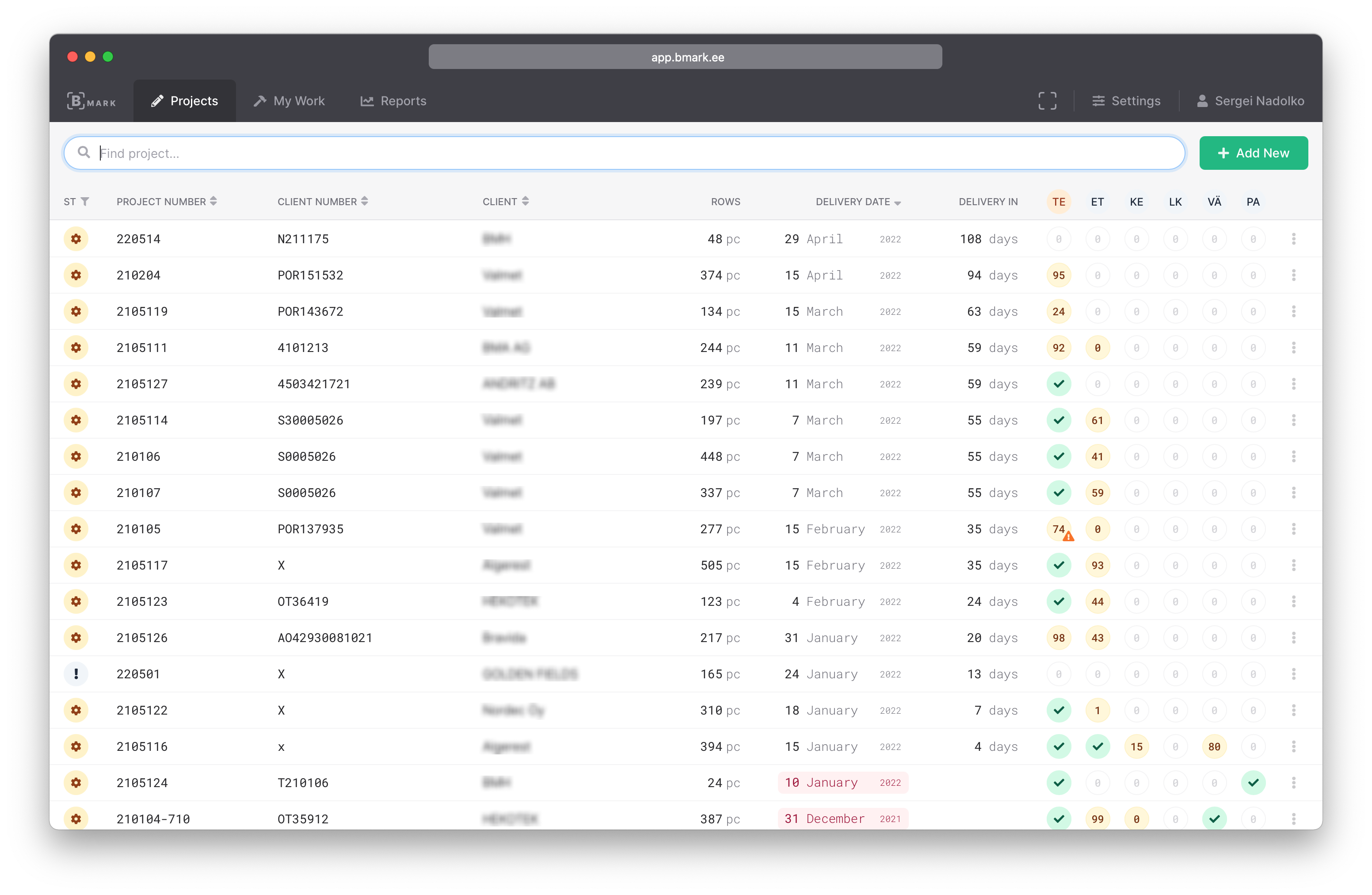 Define initial hourly budgets, set delivery date, enter client information, choose various units and threshold of automatic weight error detection in the project versus written on drawings, control revisions.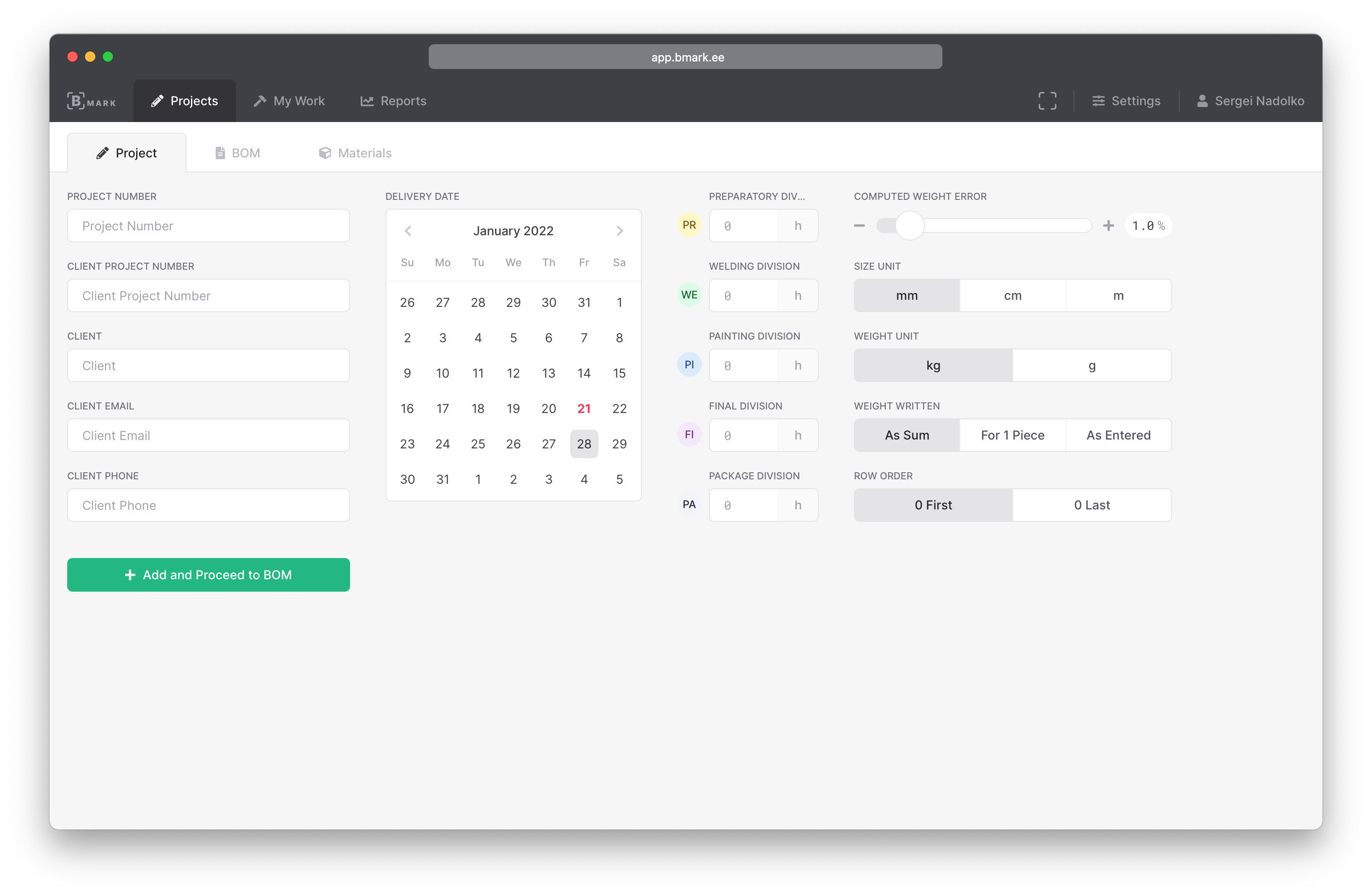 Name divisions and production steps the same way you refer to them in your bussiness. Color your divisions to see everything at a glance.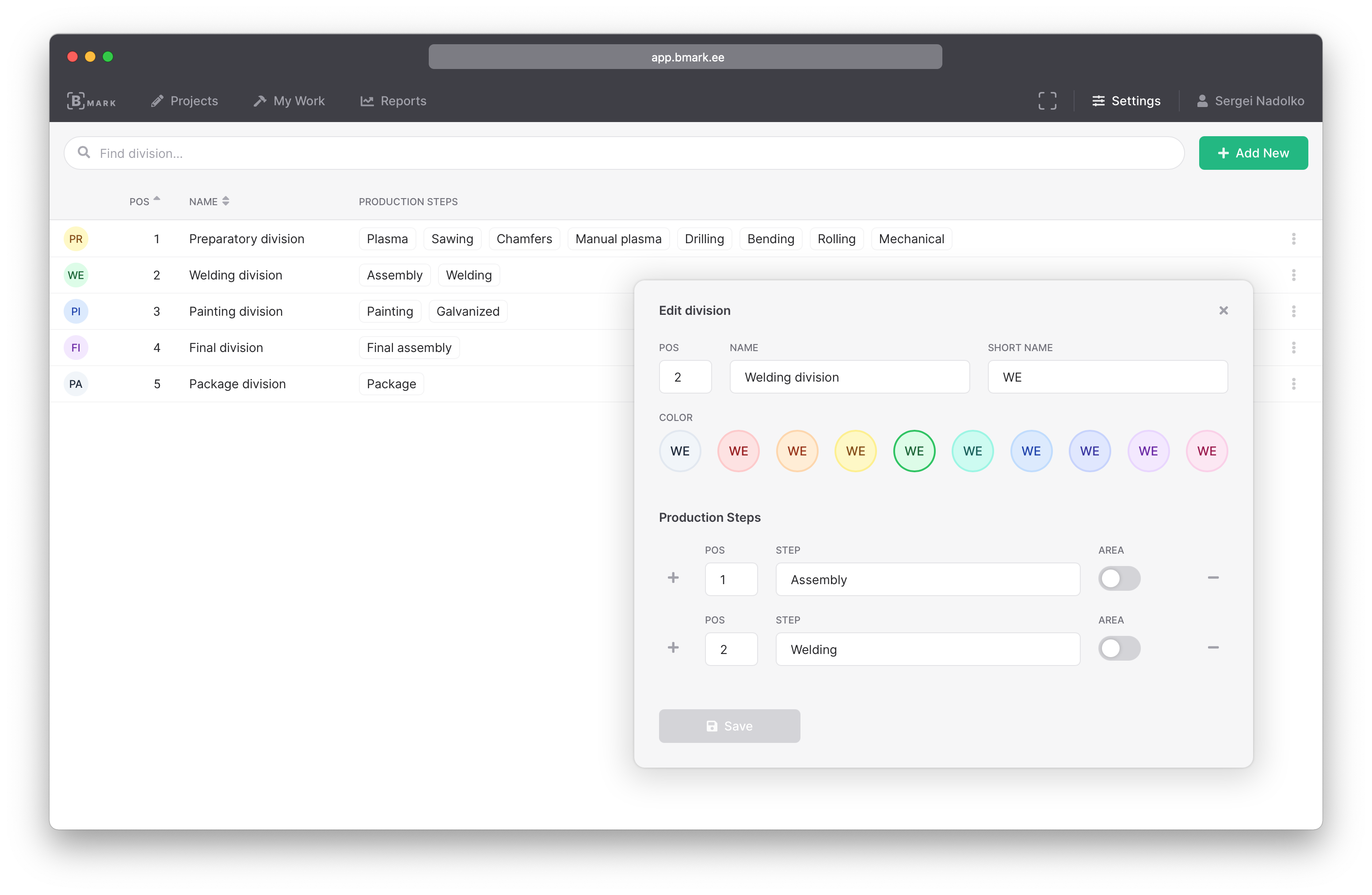 Just enter all project information, drawing by drawing, into our BOM and we will do the rest. Our BOM automatically aligns your design drawings into a production tree, determines material quantities, checks and highlights any anomalities throughout the tree, helping you reduce possible errors.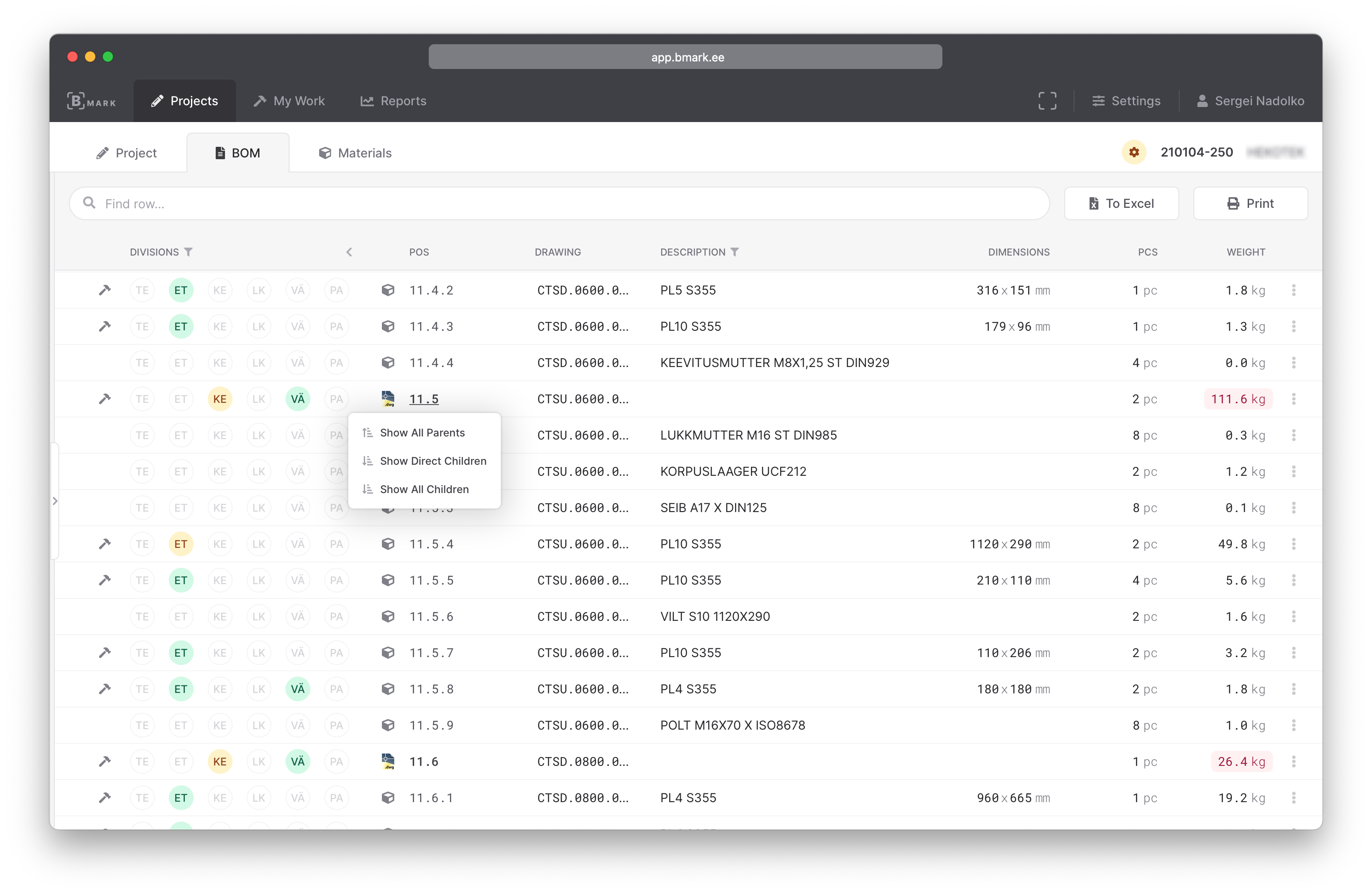 BOM materials are automatically summed up and sorted by type. Your job is ordering materials, keeping track of deliveries and filling in invoice numbers for assembly line production.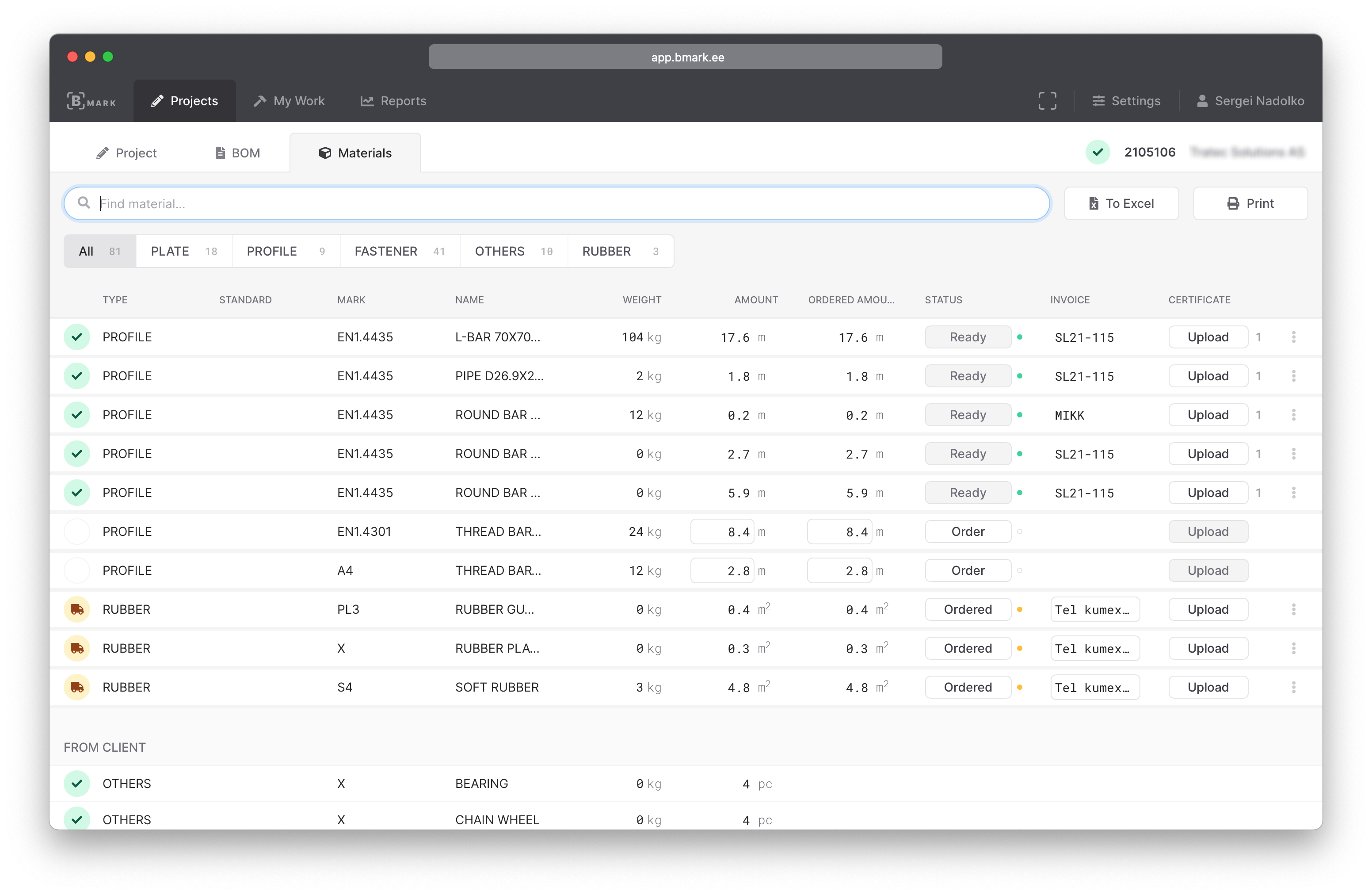 Usually, handling a revision in Excel is a big hassle… Our BOM makes it hassle-free! Stop the production of any drawing. Everyone will see that there is a revision. Perform changes, then release the modified drawing again into production with easily observable and tracked changes.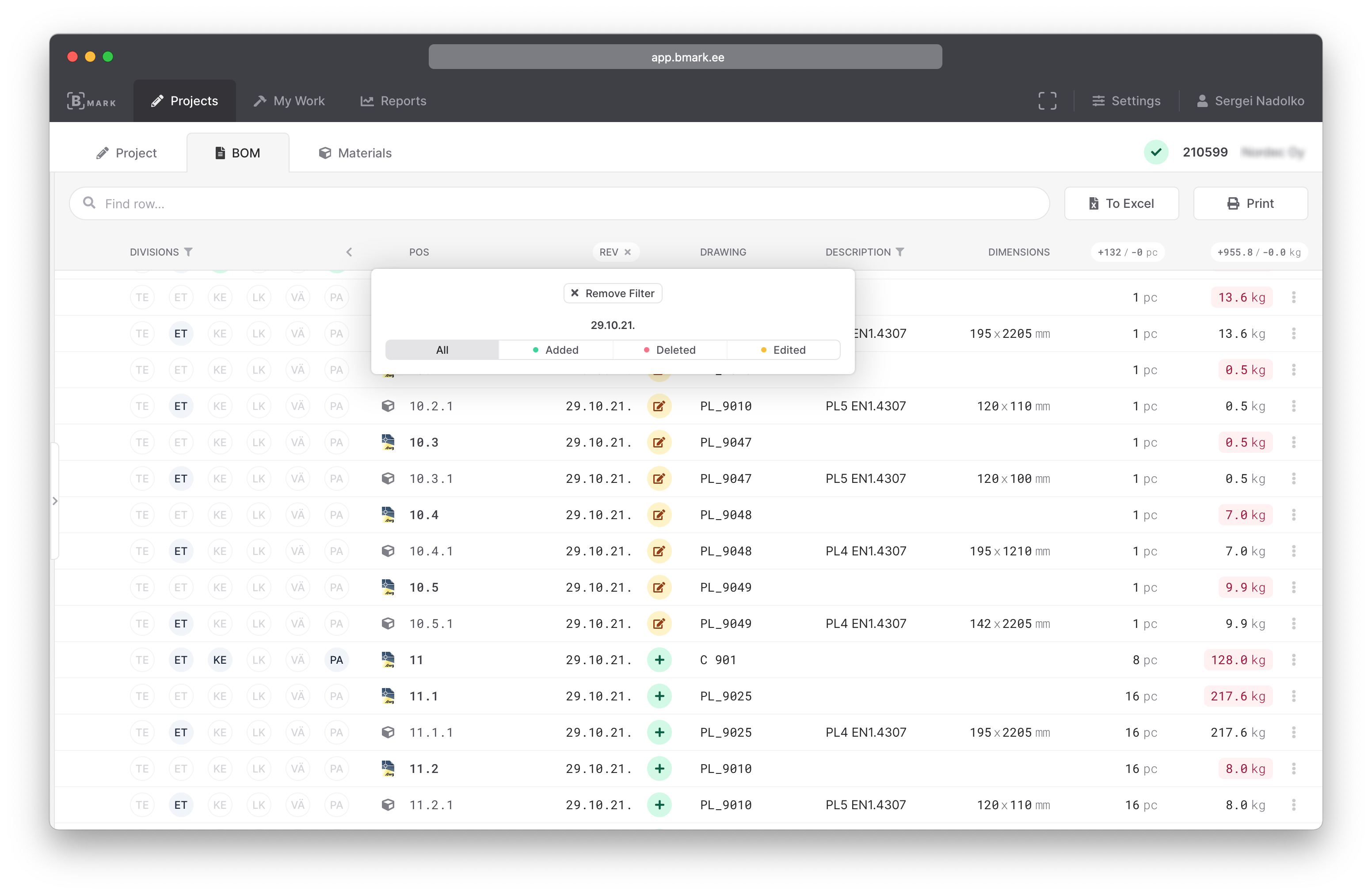 Prepare tasks, upload additional specifications, set estimates and deadlines, assign people or contractors to tasks. Easily track your division's progress. Get real-time overview of tasks and quantities done.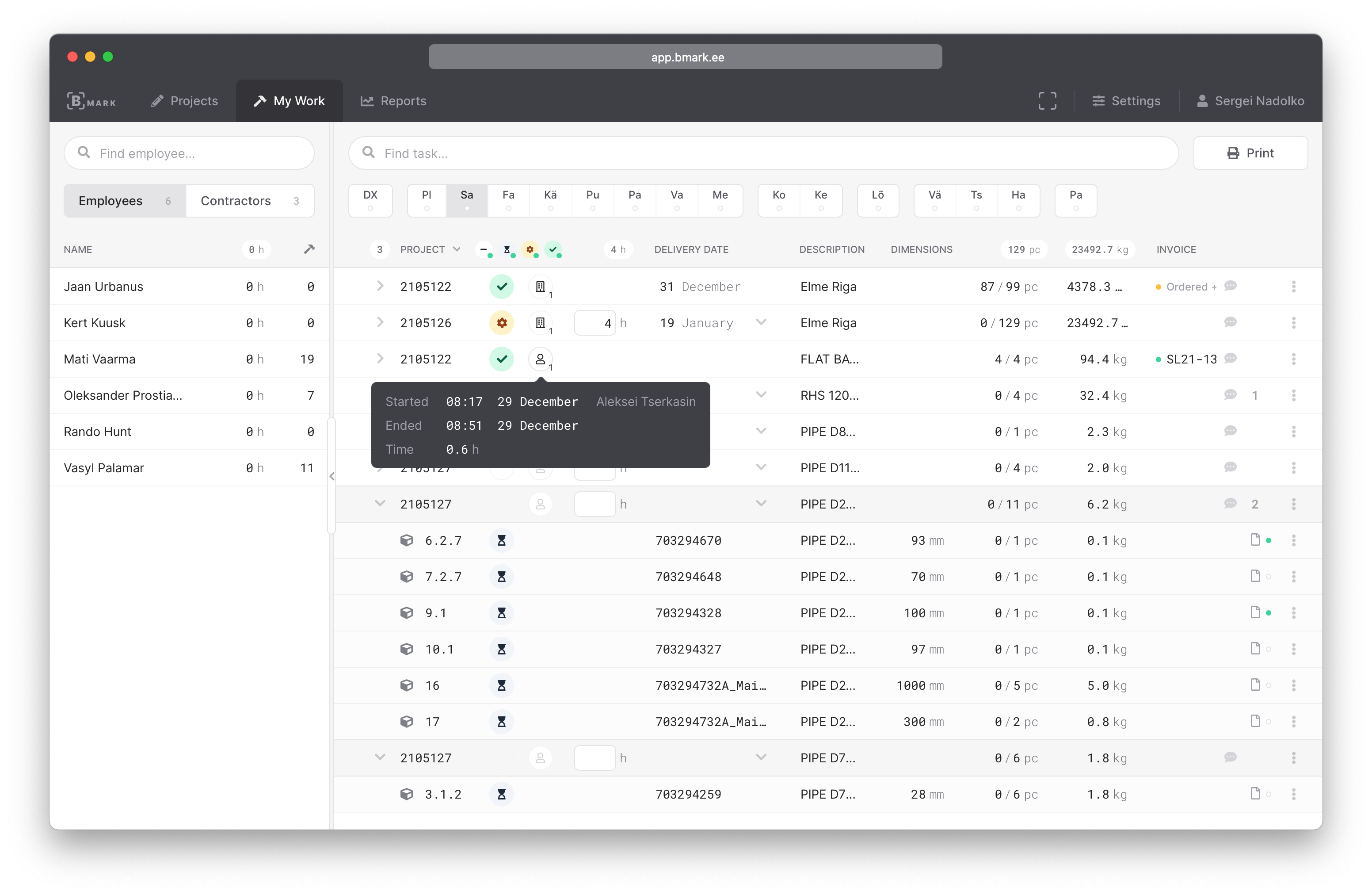 Give out familiar paper tasks to your workforce. They will report back remotely by scanning the QR code with their smartphone. Manage projects efficiently by observing, in real-time, the hours your employees have worked and the tasks they have completed.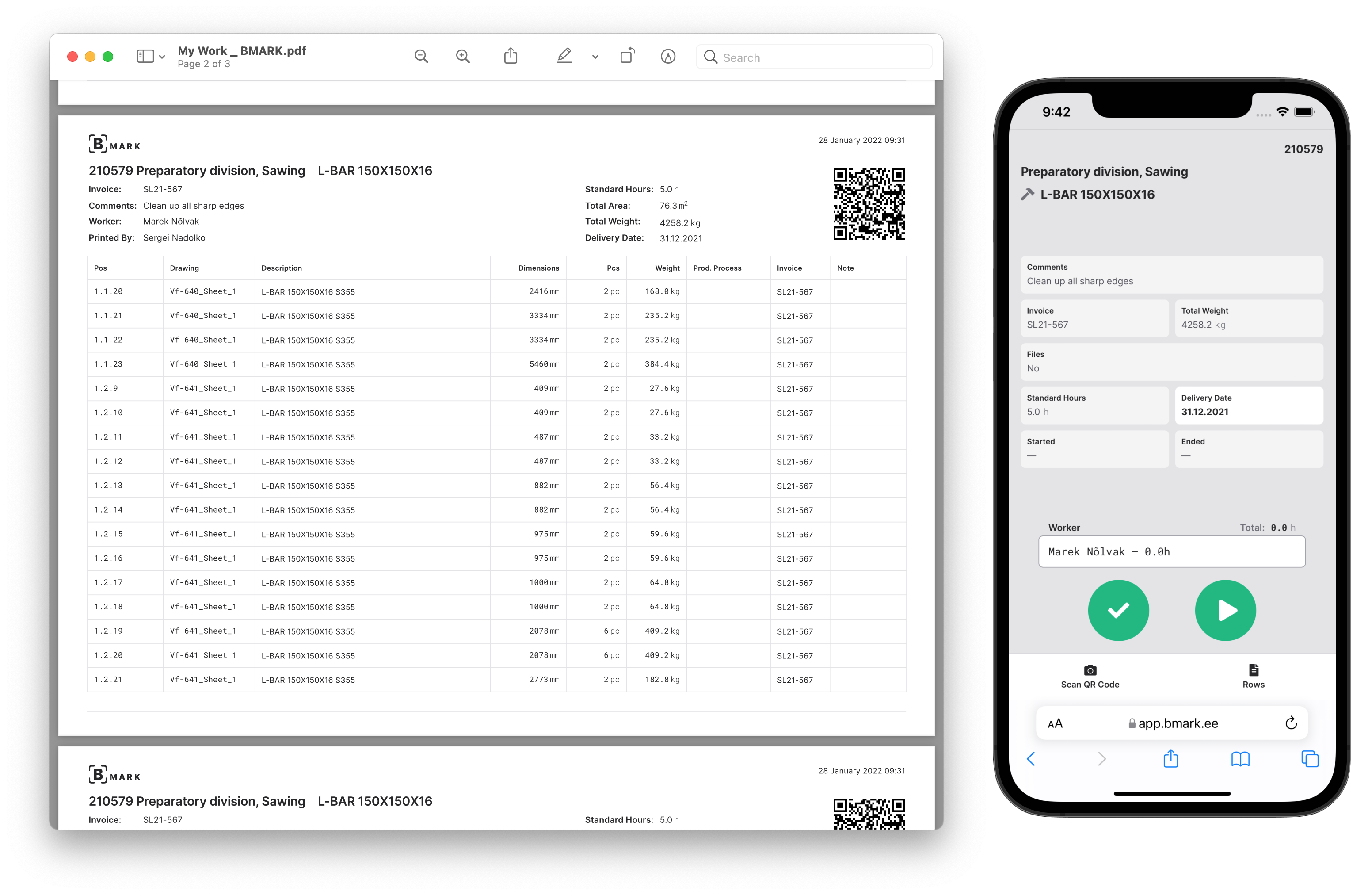 Track project, division, task or employee perfomance. Mark absence or illness. For employees time reporting is as simple as scanning the QR code with their smartphone, then pressing couple of buttons like: start, pause and done. All actions are automatically projected back, in real-time, to BOM, project overview and time reports.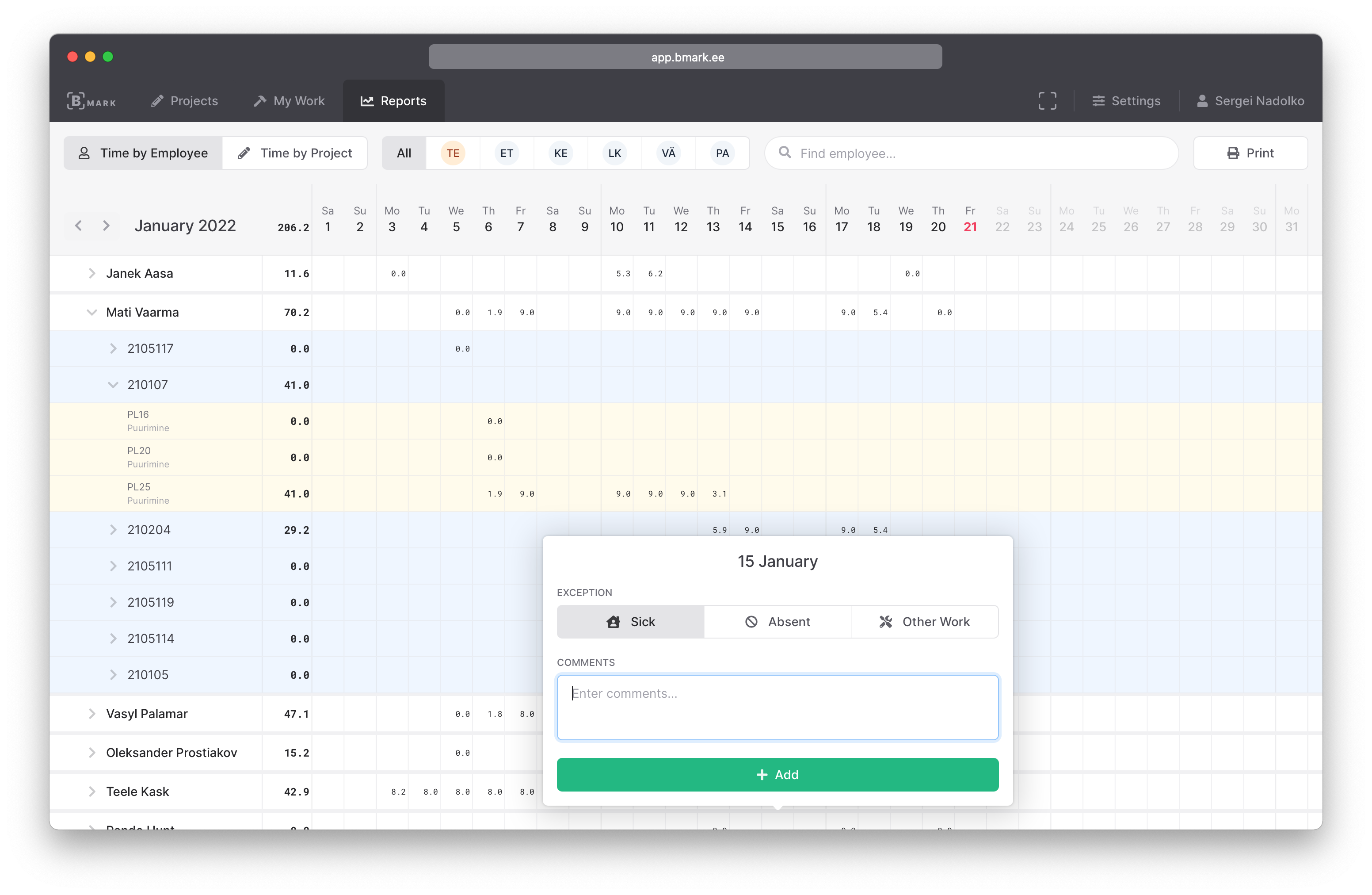 Our pricing is as simple as our BOM.
You pay for how big your projects are.